Kellan's Stuffed Bell Peppers
Contributed by guest chef Kellan Hori
http://www.kellanskitchen.com/
Cooking time: 1hr+
Yield: 4 Peppers – 4 full servings, 8 half servings
Difficulty: Easy-medium
4 Green Bell Peppers, topped and cored
1 lb Hay Mama Grass-fed Ground Beef
1/3 cup Dried long grain rice
3 Shallots, minced
1 4.5oz can Diced tomatoes
3 Tbsp Ketchup
1 Tbsp Chili Powder
3 tsp Salt
½ tsp Dried Thyme
¼ tsp Tabasco
¼ cup Water
3 tbsp shredded Parmesan
Pre-heat oven to 375
In a large frying pan over medium heat, begin cooking beef and pork, continuously breaking apart so it makes a loose ground meat, like taco meat. Add in shallots once some of the fat has rendered out of the meat.  Cook and break apart until meat is almost cooked.  Add in the rice and incorporate to the meat mixture. Sautee for a few minutes and then add in canned tomatoes, ketchup, chili powder, thyme, Tabasco and salt.  Combine and let simmer for 5 min. 
In a 8x8 baking dish or equivalent, place in peppers and fill cavity with meat mixture. Place top back on pepper and bake for 30 min.  Remove top and place parmesan on top of each pepper and return to the oven for 5-8 minutes until cheese is melted.
---
Also in Recipes
Kristi's Favorite BLE Burger
Recipe adapted from Delish
Seriously one of my favorite indulgences.  You haven't tried it, it is a must do. If you'd like to skip the bun, you can also put your burger on a nice bed of greens or other favorite salad.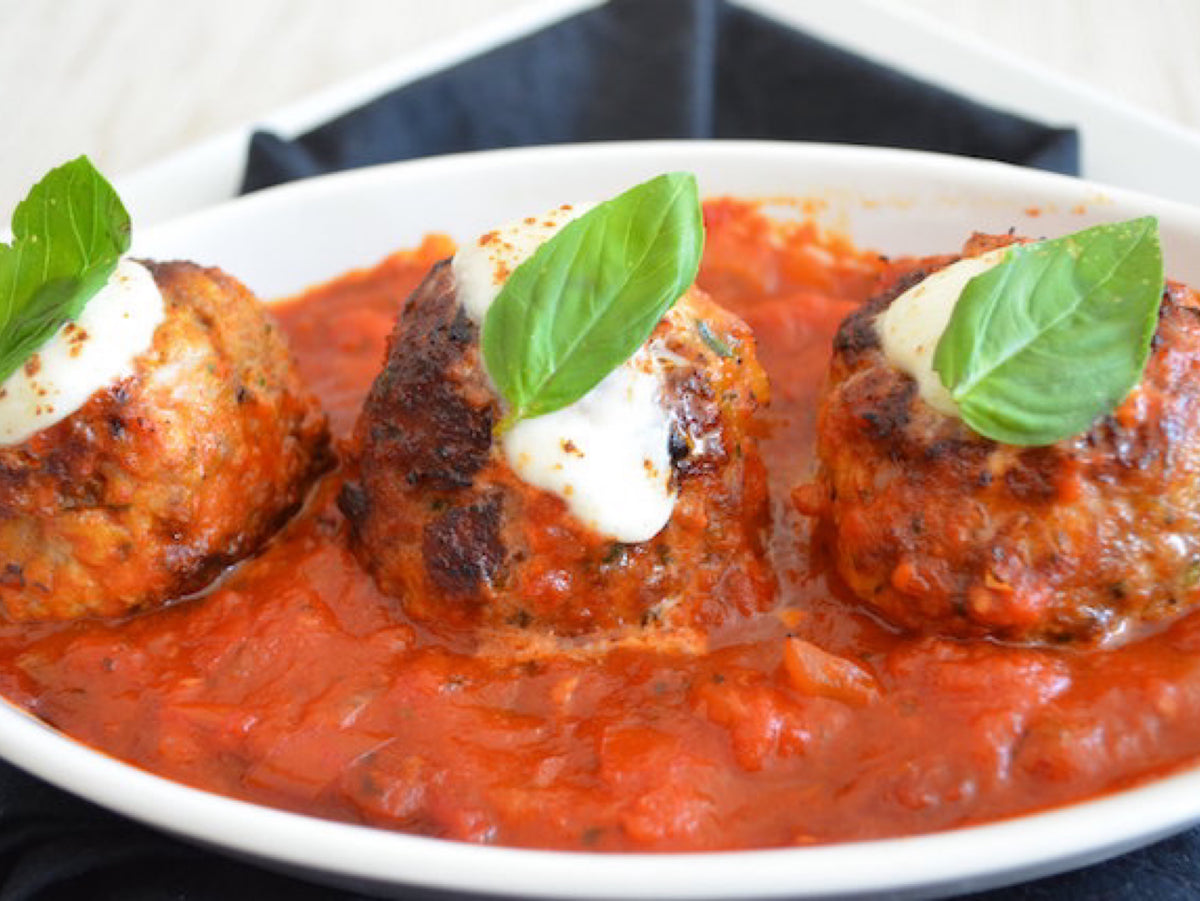 Kellan's Meatballs
Kellan Hori
will be a contributing celebrity chef to the Hay Mama Blog and Recipes.  Here Kellan provides his favorite meat ball recipe to use with your Hay Mama grass-fed ground beef. These meatballs are fantastic for serving on pasta, as a main on their own, or frozen for future use.
Kellan's Cabernet Burger