Red Beef Stew (Rogan Josh)
From Madhur Jaffrey's Indian Cooking
Hands down my favorite Indian cookbook, this recipe is delicious. While it seems complicated or like a lot of steps it is pretty straight-forward and since it cooks for so long, it is worth it as you'll have an incredible dinner without any last minute hassle. I wouldn't try to make this in the slow-cooker as I think it might dry it out. It can be made in advance (1-2 days) and is excellent served with Basmati rice or naan.
Serves 4-6
Two 1 inch cubes of fresh ginger, peeled and coarsely chopped
8 cloves garlic, peeled
2 cups water
10 tablespoons vegetable oil
1 Hay Mama chuck roast, cut into 1 inch cubes (keeping some fat on to keep this dish moist, but trim off any major fat pieces) or you can use 2lbs. already cut stew meat
10 whole cardamom pods
2 bay leaves
6 whole cloves
10 whole peppercorns
1 inch stick of cinnamon
2 medium onions, peeled and finely chopped
1 teaspoon ground coriander seeds
2 teaspoons ground cumin seeds
4 teaspoons bright red paprika
¼-½ teaspoon cayenne pepper
1 ½ teaspoon salt
6 tablespoons plain yogurt
½ teaspoon garam marsala
Freshly ground black pepper
Put the ginger, garlic, and 4 tablespoons water into the container of an electric blender or small Cuisinart. Blend well until you have a smooth paste.
Heat the oil in a wide, heavy pot over a medium-high flame. Brown the meat cubes in several batches and set aside. Put the cardamom, bay leaves, cloves, peppercorns, and cinnamon into the same hot oil. Stir once and wait until the cloves swell and the bay leaves begin to take on color. This just takes a few seconds. Now put in the onions. Stir and fry for about 5 minutes or until the onions turn a medium-brown color. Put in the ginger-garlic paste and stir for 30 seconds. Then add the coriander, cumin, paprika and cayenne, and salt, Stir and fry for another 30 seconds. Add the fried meat cubes and juices. Stir for 30 seconds. Now put in 1 tablespoon of the yogurt. Stir and fry for about 30 seconds or until the yogurt  is well blended. Add the remaining yogurt,  a tablespoon at a time, in the same way. Stir and fry for another 3-4 minutes.
Now add 2 cups water. Bring the contents of the pot to a boil, scraping in all browned spices on the sides and bottom of the pot. Cover, turn heat to low and slowly simmer for about 2-4 hours, or until the meat is very tender. Every 15-20 minutes give the meat a good stir. When the meat is tender, take off the lid, turn the heat up to medium, and boil away some of the liquid. You should end up with tender meat in a thick, reddish sauce. All the fat that collects in the pot may be spooned off the top. Sprinkle the garam masala and black pepper over the mat before you serve and mix them in.
---
Also in Recipes
Kristi's Favorite BLE Burger
Recipe adapted from Delish
Seriously one of my favorite indulgences.  You haven't tried it, it is a must do. If you'd like to skip the bun, you can also put your burger on a nice bed of greens or other favorite salad.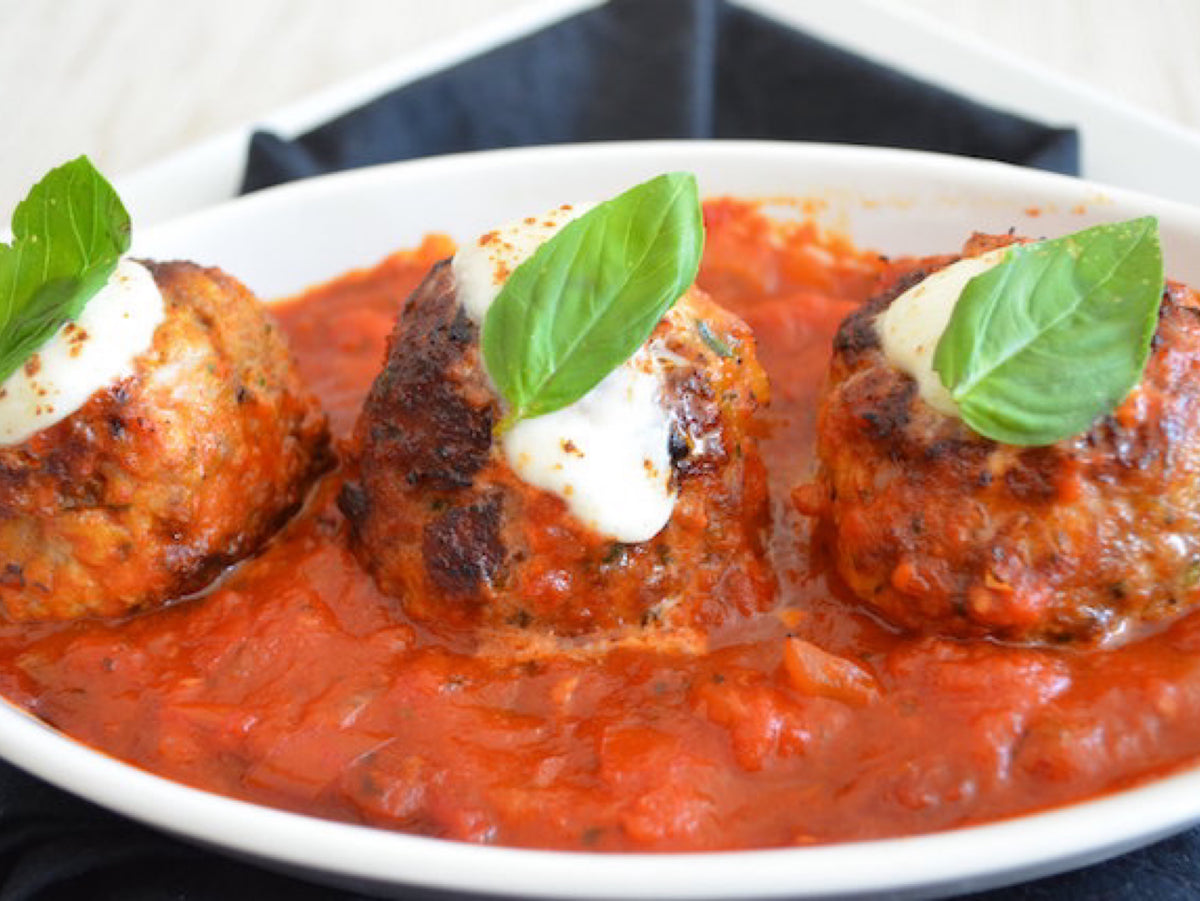 Kellan's Meatballs
Kellan Hori
will be a contributing celebrity chef to the Hay Mama Blog and Recipes.  Here Kellan provides his favorite meat ball recipe to use with your Hay Mama grass-fed ground beef. These meatballs are fantastic for serving on pasta, as a main on their own, or frozen for future use.
Kellan's Stuffed Bell Peppers