Kristi's Favorite BLE Burger
Recipe adapted from Delish
Seriously one of my favorite indulgences.  You haven't tried it, it is a must do. If you'd like to skip the bun, you can also put your burger on a nice bed of greens or other favorite salad.
3 tbsp. mayo
1 tbsp. sriracha
8 strips crispy bacon (Hay Mama bacon if you have it)
2 tbsp. butter
1 lb. ground Hay Mama beef
kosher salt
Black pepper
4 eggs
4 Hamburger buns
Lettuce, for serving
4 slices cheddar cheese
Make Sriracha mayo: In a small bowl, stir together mayonnaise and Sriracha.
In a large skillet, fry bacon over medium-high heat until crisp, about 8 minutes. Transfer to a paper-towel-lined plate.

Form beef into three equal-sized patties. Using a small glass, cut out the center of each patty to create a donut-shaped burger (combine excess meat to form fourth patty). Season generously with salt and pepper.
Heat a cast-iron skillet to medium-high heat and melt butter. Add burgers and cook 2 minutes, then flip. Crack an egg into the center of each burger and cook, covered, until whites are set.
Toast buns and spread Sriracha mayo on bottom buns. Build burgers by topping with lettuce, burger, bacon, and Cheddar.
---
Also in Recipes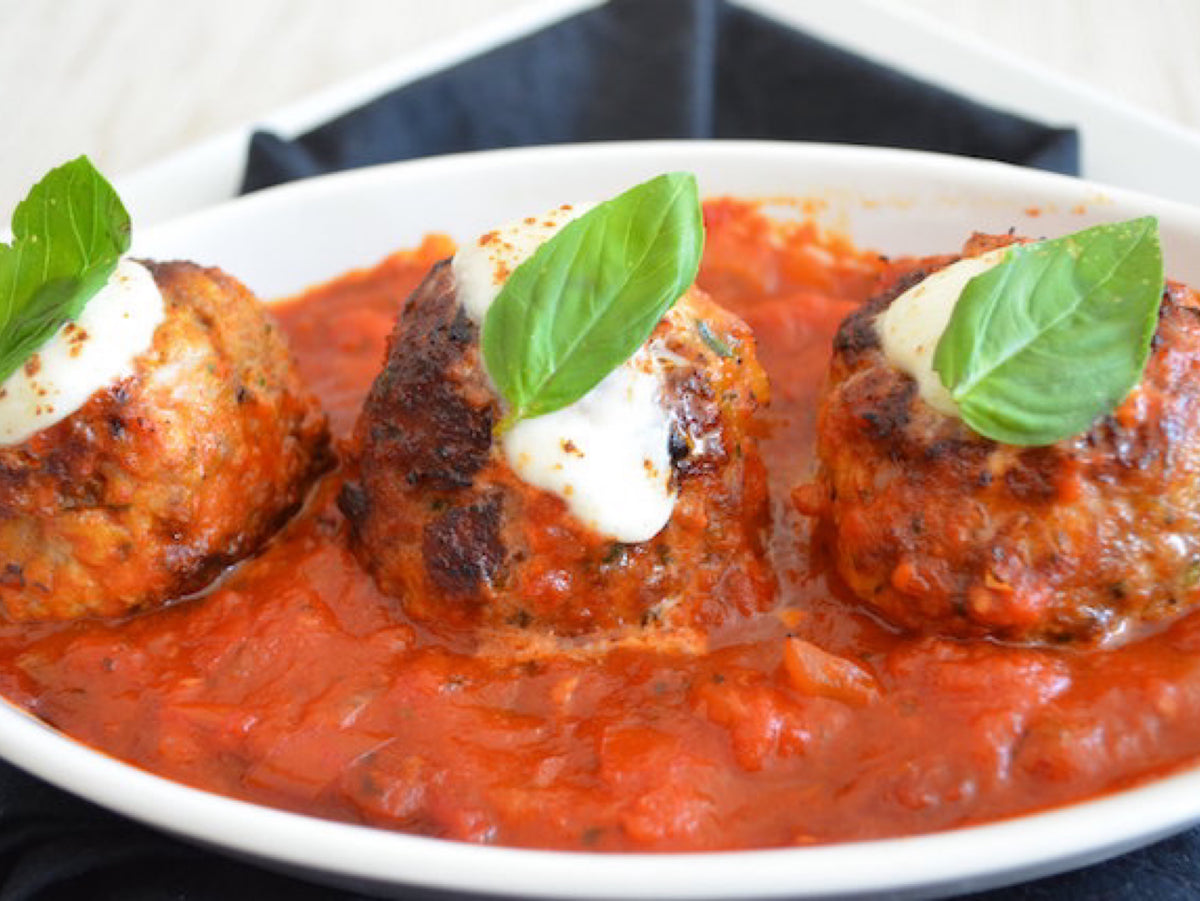 Kellan's Meatballs
Kellan Hori
will be a contributing celebrity chef to the Hay Mama Blog and Recipes.  Here Kellan provides his favorite meat ball recipe to use with your Hay Mama grass-fed ground beef. These meatballs are fantastic for serving on pasta, as a main on their own, or frozen for future use.
Kellan's Stuffed Bell Peppers
Kellan's Cabernet Burger