Steak Fajitas
This is very easy and very good basic fajita recipe that you can modify however you'd like and use a variety of cuts but I prefer either sirloin steak or flanks.  I like to increase the amount of marinate and also add other citrus if I have it (orange, lemon).
Original Source:  Geniuskitchen.com
3/4 lb top sirloin steak
2 tablespoons olive oil
1 tablespoon lime juice
1 garlic clove , finely minced
1/2 teaspoon chili powder
1/2 teaspoon cumin
1/2 teaspoon hot pepper flakes
1/2 teaspoon black pepper
1/2 teaspoon salt
8 flour tortillas ( 8 inch/20 cm)
Toppings
2 onion
2 small sweet peppers , of your choice( green, red, or yellow)

salsa
sour cream
shredded cheese
chopped tomato
Slice steak into thin strips.
In bowl, mix together 1 tablespoons olive oil, lime juice, garlic, chili powder, cumin, hot pepper flakes, black pepper & salt.
Add beef strips and stir to coat, set aside.
Wrap tortillas in foil and place in 350° oven for 5-10 minutes or until heated through.
Cut onions in half lengthwise and slice into strips, cut your peppers into strips.
In large non stick skillet over medium high heat, heat remaining tablespoons of olive oil.
Add onions & peppers stirring for 3-4 minutes, until softened; transfer to a bowl and set aside.
Add beef to skillet, cook, stirring for 3-4 minutes or until they lose their red color.
Return onions and peppers to skillet; stir for about one minute.
To serve, spoon a portion of the beef mixture down the centre of each tortilla, top with your desired toppings , fold bottom of tortilla up over filling, fold the sides in, overlapping.
---
Also in Recipes
Kristi's Favorite BLE Burger
Recipe adapted from Delish
Seriously one of my favorite indulgences.  You haven't tried it, it is a must do. If you'd like to skip the bun, you can also put your burger on a nice bed of greens or other favorite salad.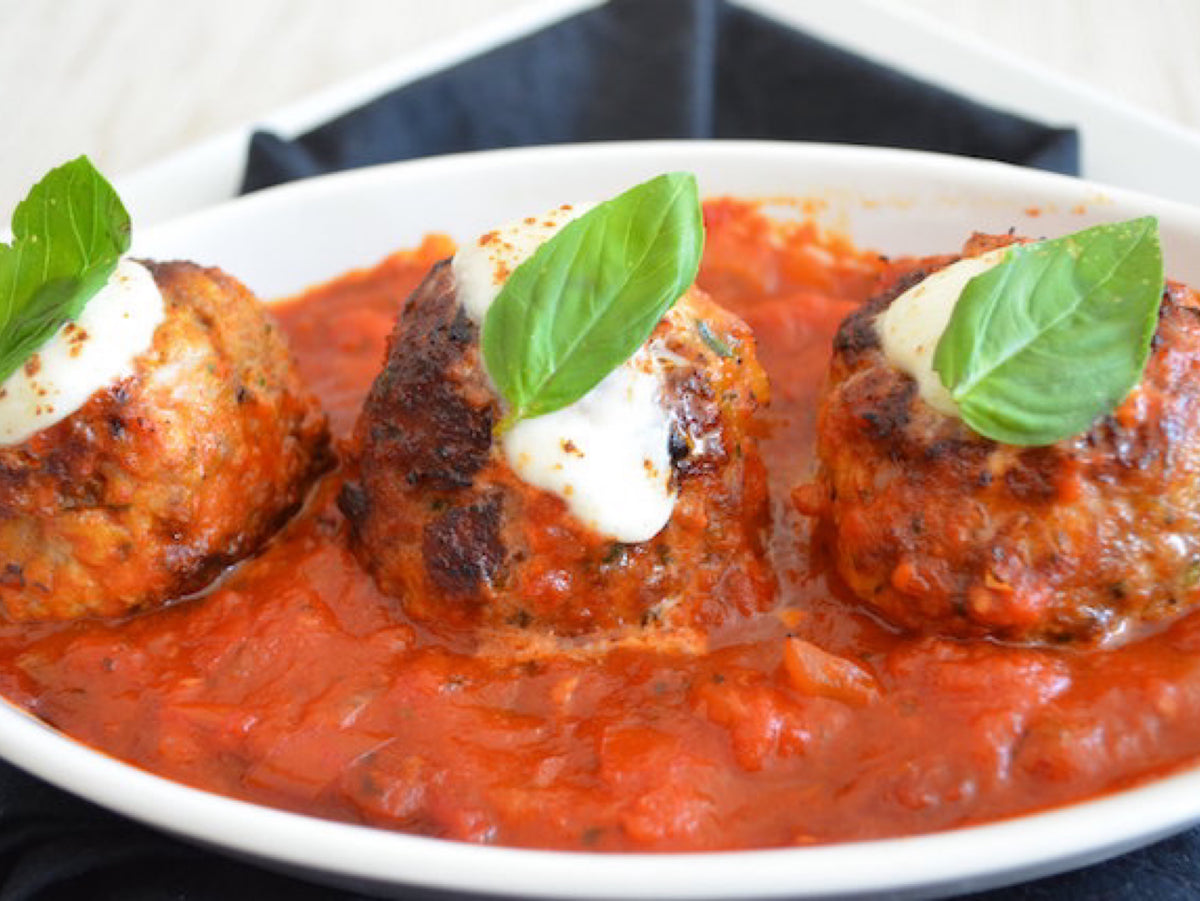 Kellan's Meatballs
Kellan Hori
will be a contributing celebrity chef to the Hay Mama Blog and Recipes.  Here Kellan provides his favorite meat ball recipe to use with your Hay Mama grass-fed ground beef. These meatballs are fantastic for serving on pasta, as a main on their own, or frozen for future use.
Kellan's Stuffed Bell Peppers