Kellan's NY Steak Skewers
Contributed by guest chef Kellan Hori
http://www.kellanskitchen.com/
Makes approximately 8 skewers.
1 Hay Mama New York Steak, cut into ¼ inch strips (roughly 2/3lb steak)
9-10 Fresh Cherries, pitted
½  Red Onion, cut into 1/8s, sectioned for skewer
2 Yukon Gold Potatoes, cut into eighths
1 Rosemary sprig, stem removed
2 tbsp Butter
Olive oil
Salt
Pepper
½ bunch Watercress
Take strips of meat and skewer with ½ a cherry, and 1 slice of onion, alternately so the steak makes an "S" shape. Should be about 3 half cherries per skewer. Season with salt & pepper, and a drizzle of olive oil. Set a side until potatoes have finished cooking.
In a large skillet, place potatoes along with butter, salt, rosemary and olive oil and heat over high heat until potatoes are coated with seasonings. Once well coated, reduce heat to medium, cover and cook for 10 minutes or until potatoes are soft. 
On a hot grill, or grill pan, place skewers. Cook for about 2 minutes a side for medium rare. Serve on top of watercress with potatoes.
---
Also in Recipes
Kristi's Favorite BLE Burger
Recipe adapted from Delish
Seriously one of my favorite indulgences.  You haven't tried it, it is a must do. If you'd like to skip the bun, you can also put your burger on a nice bed of greens or other favorite salad.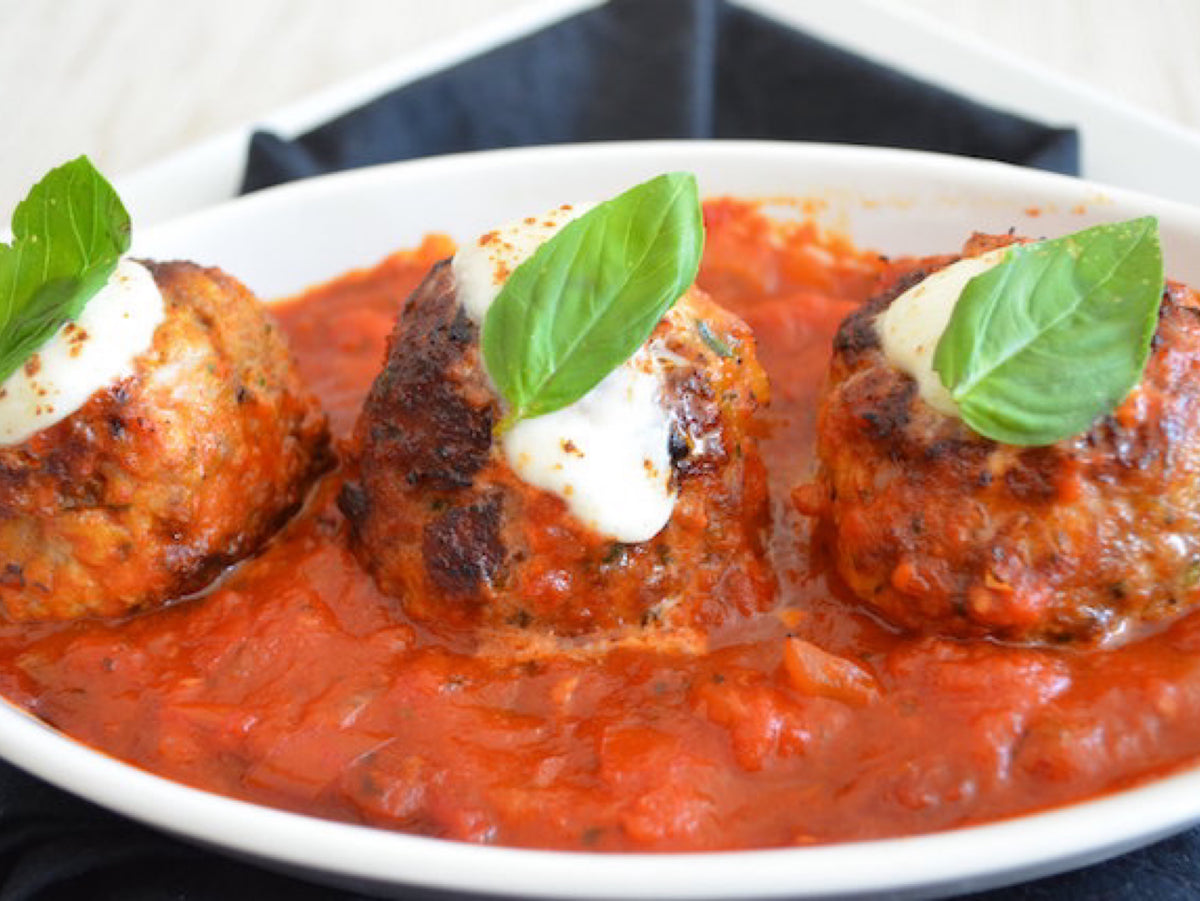 Kellan's Meatballs
Kellan Hori
will be a contributing celebrity chef to the Hay Mama Blog and Recipes.  Here Kellan provides his favorite meat ball recipe to use with your Hay Mama grass-fed ground beef. These meatballs are fantastic for serving on pasta, as a main on their own, or frozen for future use.
Kellan's Stuffed Bell Peppers