Kellan's Cabernet Burger
Contributed by guest chef Kellan Hori
http://www.kellanskitchen.com/
Enjoy this dressed up burger with a nice cab.
Lot 342 Cabernet – Sirloin Burger
1 lb Hay Mama Ground Beef
4 Oz Roquefort Cheese
1 Vidalia Onion, or any sweet onion, sliced into rounds
1 Handful Lose Spinach
6 Slices Pancetta
2 Brioche Hamburger Buns
2 Tbsp Mayonnaise
Salt
Pepper
Olive Oil
Toppings:
Cook Pancetta until crispy and set aside.
In the same pan as the Pancetta, sauté whole onion slices over medium heat until they begin to caramelize. About 5-8 minutes.
Burger:
Form 2 large patties w/ ground sirloin. Season well with salt & pepper. Pre -heat grill pan or BBQ on high.  Cook burgers 5-6 minutes a side for Medium. Remove from heat and build burger with finished toppings.
---
Also in Recipes
Kristi's Favorite BLE Burger
Recipe adapted from Delish
Seriously one of my favorite indulgences.  You haven't tried it, it is a must do. If you'd like to skip the bun, you can also put your burger on a nice bed of greens or other favorite salad.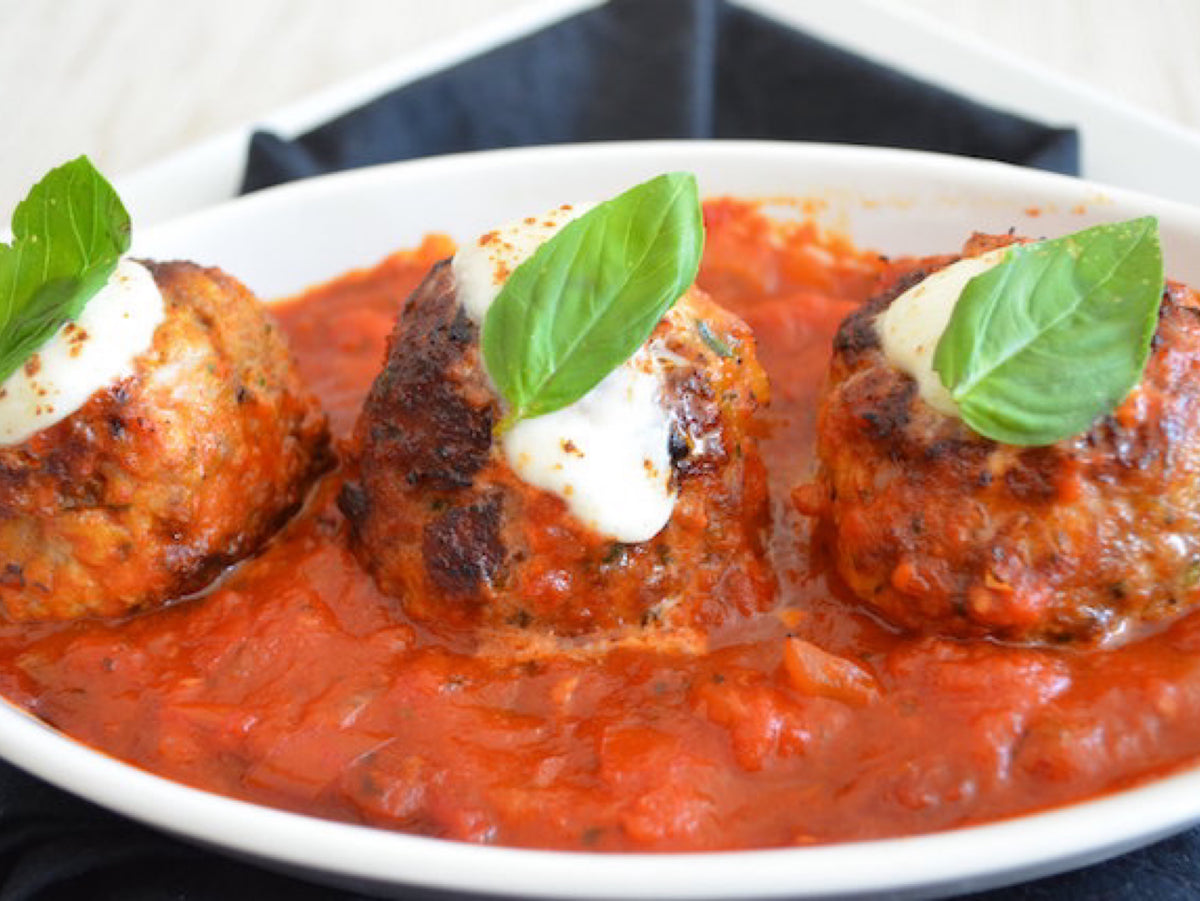 Kellan's Meatballs
Kellan Hori
will be a contributing celebrity chef to the Hay Mama Blog and Recipes.  Here Kellan provides his favorite meat ball recipe to use with your Hay Mama grass-fed ground beef. These meatballs are fantastic for serving on pasta, as a main on their own, or frozen for future use.
Kellan's Stuffed Bell Peppers