Helen's Beef Stroganoff
Serves 4-6
2-3 pounds Hay Mama beef chuck, brisket, or sirloin, trimmed cut into 1-2" pieces
1 medium white onion, chopped
1 pound white mushrooms, quartered (or sliced)
Coarse salt and ground pepper
2 Tablespoons cornstarch
½ cup 2% Plain Greek Yogurt (I use Fage)
2 Tablespoons Dijon mustard
Cooked thin egg noodles for serving
Chopped fresh dill for garnish
STEP 1
(IN A CROCK POT)
In a 5 quart slow cooker, toss beef, onion and mushrooms with 1 ½ tsp. coarse salt and ¼ teaspoon pepper. Cover, and cook on low until meat is tender about 6 hours on high.
OR
(IN THE OVEN)
Preheat oven to 350 degree. In a 5 quart Dutch oven, brown meat, onion salt and pepper in 1 Tablespoon oil.. Add 1 cup water and 1 cup low sodium beef broth.
Cover and transfer to oven. Cook until beef is tender about 2 hours.
Check oven every half hour – make sure there is enough cooking liquid. If not, add more beef broth.
STEP 2
In a 2-cup glass measuring cup whisk cornstarch with 2 Tablespoons water. Ladle 1 cup meat cooking liquid into measuring cup, whisk to combine. Pour into a small saucepan, and bring to a boil, cook until thickened, about one minute. With slow cooker (or oven) turned off, stir in cornstarch mixture, then yogurt and mustard. Serve beef over noodles. Sprinkle with dill.
---
Also in Recipes
Kristi's Favorite BLE Burger
Recipe adapted from Delish
Seriously one of my favorite indulgences.  You haven't tried it, it is a must do. If you'd like to skip the bun, you can also put your burger on a nice bed of greens or other favorite salad.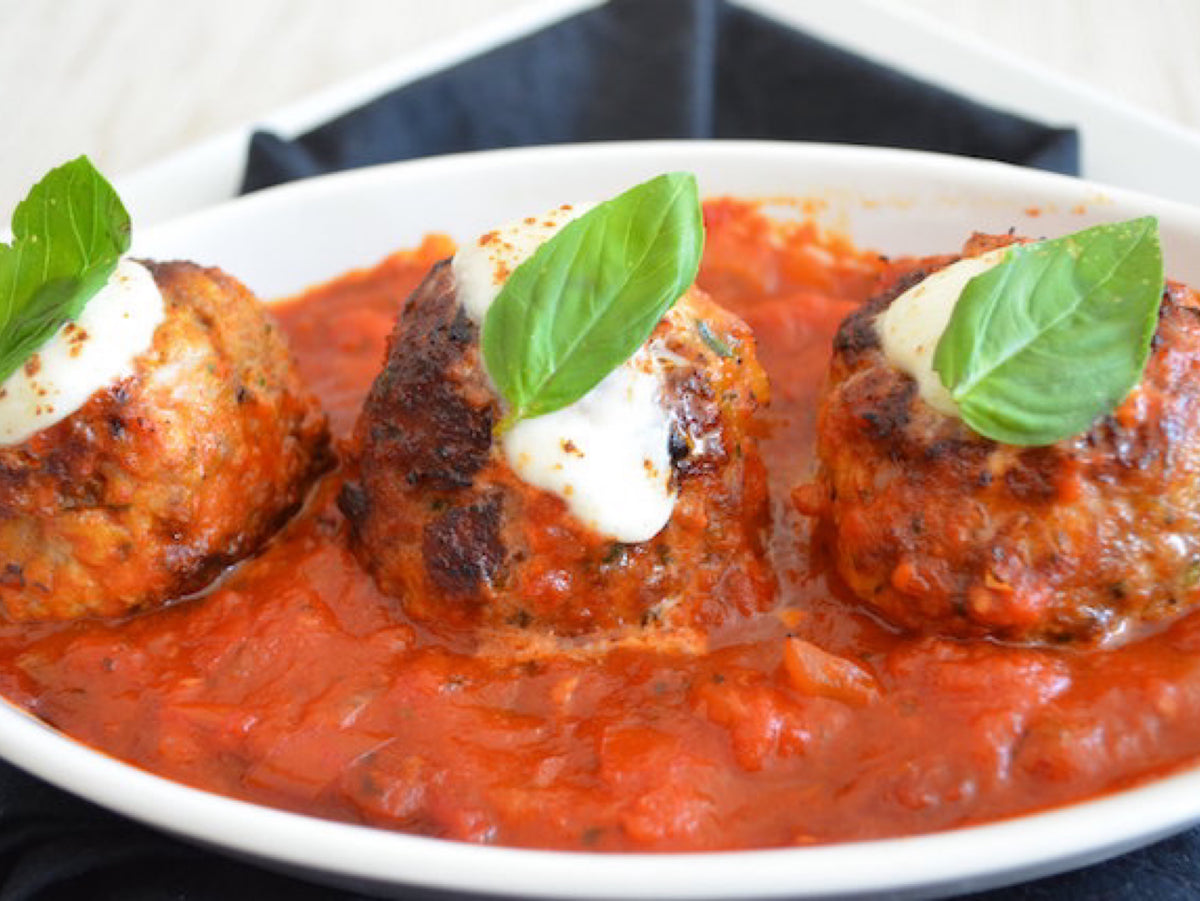 Kellan's Meatballs
Kellan Hori
will be a contributing celebrity chef to the Hay Mama Blog and Recipes.  Here Kellan provides his favorite meat ball recipe to use with your Hay Mama grass-fed ground beef. These meatballs are fantastic for serving on pasta, as a main on their own, or frozen for future use.
Kellan's Stuffed Bell Peppers